House Concerts

A House Concert is exactly that, a concert in your home with people you want to be around, in a setting that is intimate and exactly the way you want it to be. Although most House Concerts are in people's homes, we know folks that use other venues for the same purpose: a local church, community center, community club-houses, etc.  As one house concert host put it, "What could be better than talented artists performing for you and your friends in the comfort of your home?" "Good music and successful parties: these are two things that I've come to realize make me blissfully happy to be alive. Combining the two is something wonderful!"

Have you ever hosted a party or pot-luck? Easy to do! With shared resources, House Concerts can be virtually cost-free to the host and a much welcomed performance arena for the artist.

From an artist's perspective, "Some of today's most inspiring artists often perform in half-empty rooms of distracted customers, while competing with televisions and the noise of constant conversation. They then go home with a tiny percentage of bar sales. That's a shallow way to measure the value of music, don't you think?" House concerts are a mutually beneficial way to experience music. Listeners have the advantage of an up-close & personal experience with the performer, and the performer has a respectful and enthusiastic listening audience for much less than the price of a typical concert ticket.
Book Cary for a House Concert!  Go to our "Contacts" page and send us an email today!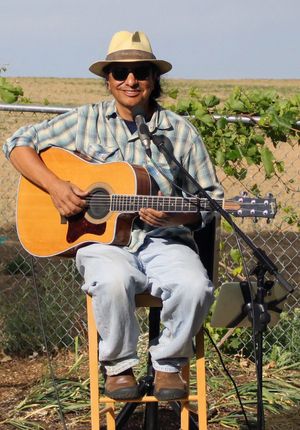 For More Information about hosting a house concert:
http://www.dannyschmidt.com/houseconcerts.html